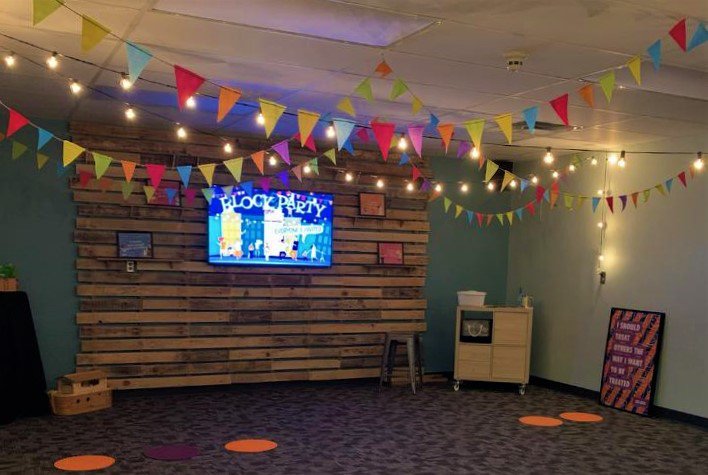 Sunday Mornings
We're glad you're here! We offer children's worship and small groups at our 9:30am and 10:45am worship services. Our Nursery is available for children 3 and under at all three services. We hope your children will join us. First Kids, the children's ministry of Kearney First United Methodist Church, is a place where learning, faith, and imagination come together. We believe the best way to prepare our kids for the future is to help them fall in love with Jesus, and connect them with safe, loving adults who model following Jesus and invest in their lives.
On Sunday mornings, we use a small group format, where kids get to build relationships with their peers and leaders, and experience God words in creative and engaging ways.
Children's Ministry Wing
All of our Sunday morning children's activities take place in our Children's Wing. The wing houses our children's classrooms, as well as our nursery and our Mom Room. The Children's Wing provides a kid-friendly atmosphere for our children to worship, learn and grow. Families are greeted by our children's ministry staff and volunteers right outside the Children's Wing, and are provided a name tag once they have been checked in by a parent or guardian. We look forward to meeting your family when you arrive at the church!