Outreach Opportunities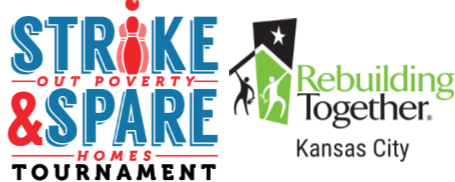 Strike & Spare. April 17. 5 or 7 p.m. $30/person for two games or $120/team. All proceeds go to our partner ministry Rebuilding Together.
ALL ages; ALL services & Friends and Family. Come join us for a fun evening at Tiger Bowl in Excelsior Springs. Sign up as a team or Sign Up as an individual (and we'll match you with others for a team).
Sign Up on the form below or at the Outreach Desk. DEADLINE FOR SIGNUP AND PAYMENT IS APRIL 8th. Payment can be made online (LoveKC, drop to Strike or Spare), Check to FUMC@Kearney, memo: Strike or Spare)
Questions? Contact George Handy: 816 589 4772
Ronald McDonald House
Ronald McDonald House is always looking for a few people to serve a breakfast or brunch. It is an easy project to lead, and requires that just a few people go. Often it's a great family volunteer morning. The preparing and serving is finished before noon. If you would like to learn more about serving at Ronald McDonald House, please scroll down and check appropriate box.
Knit & Crochet
Every second Saturday Knit and Crochet group meets at the church to knit, crochet, and enjoy each other's company, while making hats and scarves to donate. If you are interested in joining this group (no experience necessary (there are great teachers in the group too who will be happy to teach beginner.), please scroll down and check the box.