Learn about upcoming Outreach Opportunities:
If you want to be on a list to receive e-mails about upcoming serve opportunities, please scroll down and check the appropriate box.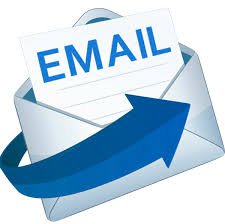 Outreach Opportunities
SEPTEMBER 17, LIBERTY TREEHOUSE. HELP PREPARE A MEAL
September 17. Help prepare a meal for the family of loved ones getting treatment at Liberty Hospital. You can bring your portion of the meal to church, or help Ellen Ledbetter deliver it. For more information, please ask. If interested, please scroll down and check appropriate box.
WHITTIER: BIRTHDAY, CUPCAKES, AND BOOKS
On September 19, a group will be delivering cupcakes and books for Whittier students who have birthdays this month. If you would like to donate cupcakes, please scroll down and check the appropriate box. Cupcakes should be left in the church kitchen by September 18. If you have any questions, please contact Andrette Prather. If you would like to travel to Whittier that Day, we will leave the church about 8:40 a.m. If interested in attending, please scroll down and check appropriate box.
GARDEN OF EATIN'
We are needing volunteers to work in the garden throughout the spring and summer. If interested in getting more information, please check appropriate box. Lead: Bob Buzard.
Rebuilding Together - September or October
REBUILDING TOGETHER. We have two Rebuilding Projects planned for late August or early September. We will be assisting an older gentleman who is on dialysis with some exterior home repairs and painting. We will also assist a 74 year old who suffers with severe balance struggles to rebuild an 8 x 8 deck. If you are interest in assisting with either of these projects, please check the appropriate box below. If you have additional questions, please contact George Handy at 816 589-4772, or Debra Buzard at outreachministry@kearneyfumc.org.
Knit & Crochet
Every second Saturday Knit and Crochet group meets at the church to knit, crochet, and enjoy each other's company, while making hats and scarves to donate. If you are interested in joining this group (no experience necessary (there are great teachers in the group too who will be happy to teach beginner.), please scroll down and check the box.