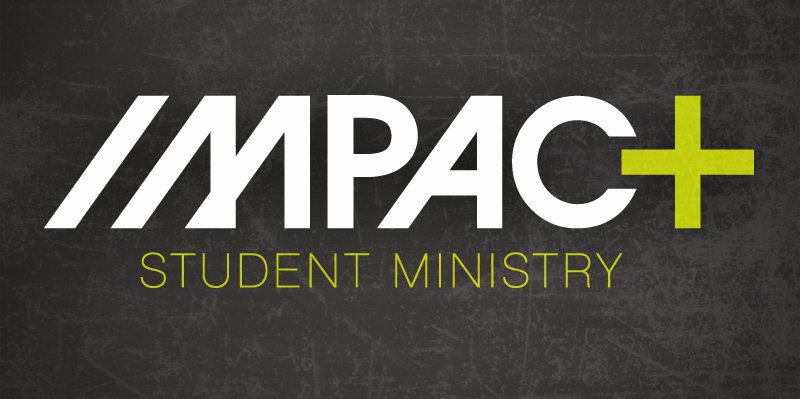 IMPACT - Student Ministry - 6th-12th grade
Who we are:
It's our hope and prayer our ministry would be a place students can encounter Jesus and where lives can be transformed. We seek to make an impact in the lives of students, in the life of families, and in our community through weekly programs, mission trips, summer camps, retreats, and so much more.
Our Strategy
We believe that the best way to make life long disciples is to combine the efforts between home and church. On average we will spend about 40 hours with your student a year, while parents/guardians will spend over 3,000 together. That is why we have chosen to use the Orange strategy. We want to partner with you, the parent/guardian, to make the biggest impact in the life of your student.
What we do:
IMPACT Wednesdays - This is the place to be for all students in grades 6-12. We meet most Wednesdays throughout the school year. We meet from 6:30pm to 7:30 pm. We start off with announcements and a game before moving into worship. Then, we have a large group message. After message time, we will split up into small groups based off of grade level. Signs up through eventbrite each week!
Confirmation - This is a class where students dive deeper into faith. At the end of this class students will take the baptism vows for themselves, make a public confession of faith, and becoming a full member of the church. This class is offered for those in grades 7-12, and we encourage families to talk to their student to make sure they are ready to take this next step in their faith.
Special Events - We have a variety of special events throughout the year. Whether it's tubing and worship at Camp Table Rock in the summer; or making smores at our Fall Retreat; or climbing rock walls at our Great American Lockin; or It could even be just going to get ice cream as a small group on a Wednesday night, we have something for everyone!
Got questions?