Our Leadership Team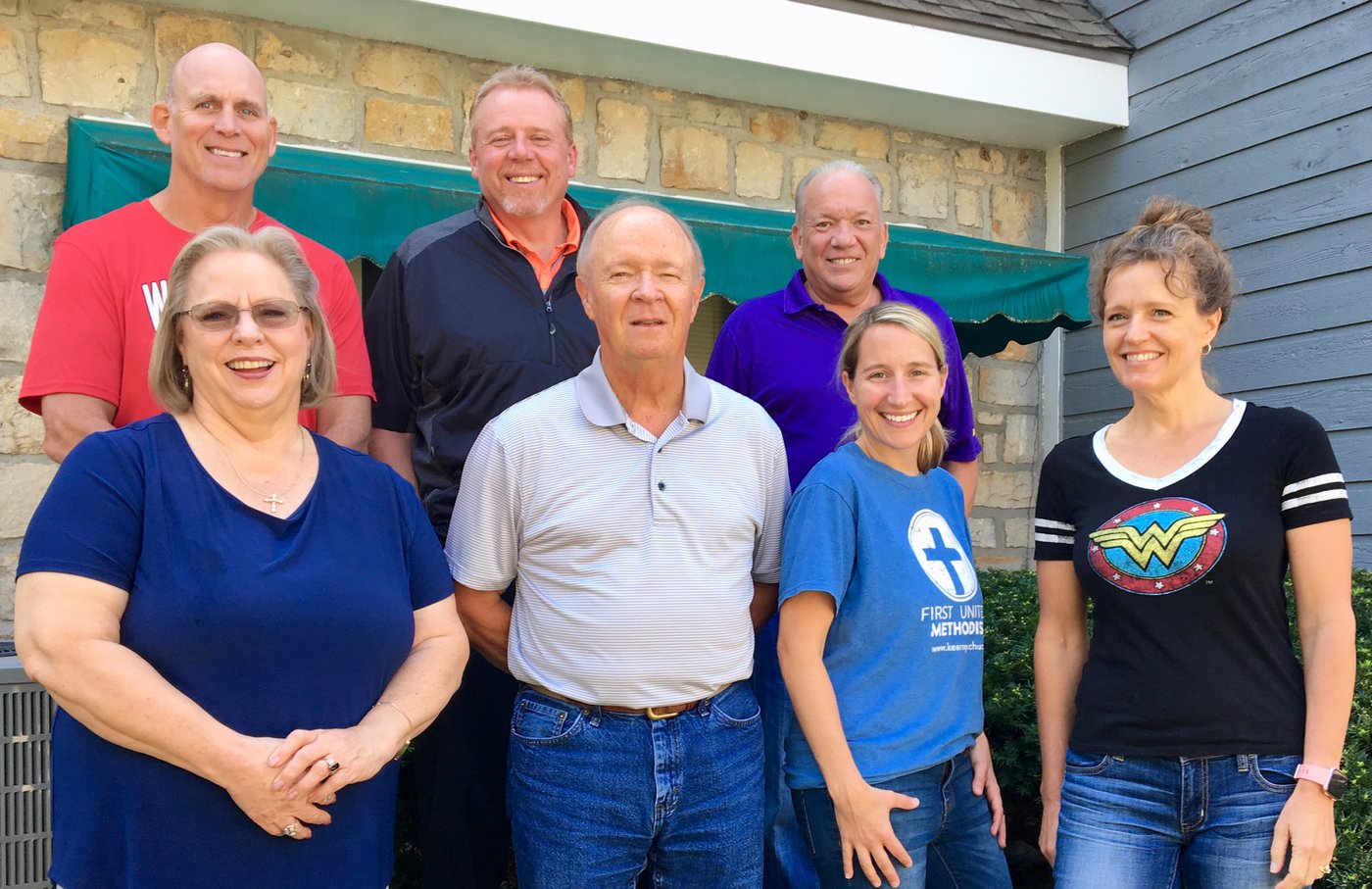 2019 Leadership Team
Carolyn Gillespie - Chairperson - leadership@kearneyfumc.org
Norma Mooney
Ken Greiner
Stacy MacDonald
Ron Teague
Danny Dale
Mike Gonzales
Adam Mustoe - Pastor
Leadership Meeting Minutes
Leadership Team Meeting October 21, 2019
Attendees: Carolyn Gillespie, Stacy MacDonald, Mike Gonzales, Ron Teague, Norma
Mooney, Danny Dale, Adam Mustoe, Sherry Oxandale, Mary Thomas, Amy Irsik,
Michelle Cobb, Amy O'Hare, Lisa Boggess, Becky Elliott Ward, Mitch Buhman and
Debbie Buzard
Carolyn opened the meeting with prayer
1. Preliminary review of budget with staff
Leadership Team and staff discussed the 2020 budget. Will discuss again at the
next meeting.
2. Spiritual Formation and Leadership Development – Carolyn
Carolyn shared a devotional called "Every Pastor Needs a Champion" since it is
Pastor Appreciation Month. Leadership Team shared that they appreciate all that
Adam, Sherry and Mitch do for our church.
Adam shared how much he appreciates all that Sherry and Mitch do for the
church also.
3. Vision and Goal Related Business – Westside and Discipleship Pathways Updates
Westside – Having a second service at Westside was strongly encouraged
by the conference. We received a one-time grant for $10,000.00 for this
purpose. By accepting the grant, we are committing to a second service. No firm
date has been set for the launch of this second service.
Discipleship – Small groups are going well.
4. Budget, Church Calendar of Events and Attendance Review
a. Kearney Food Pantry funding update
5. Pressing Needs Not Already Addressed – policy review as part of ongoing
business
a. Parking lot void
Ron is waiting for a bid from All Pro Asphalt & Maintenance, LLC. This
repair expense will come from the Capital Expenditure Fund.
CJ Miller sent an email to the Leadership Team asking to purchase a Rug
Doctor to clean the carpets. Norma Mooney motioned to approve the
purchase of a Rug Doctor not to exceed $450.00 to handle small stains.
Funds for this purchase will come out of the Capital Expenditure Fund.
Overall carpet cleaning would be done by a professional carpet cleaning
company. Danny Dale seconded the motion. Motion passed unanimously.
b. Chamber of Commerce benefits?
The chamber is looking at forming a coop for small business to help
provide benefits for their employees. Ron is looking into this.
c. Easement update
Carolyn has talked with Mark Kelly about the easement. Mark is willing to
look at the easement proposal prior to the church signing papers. Carolyn
will ask Mark if the church needs to ask for compensation for the
easement.
d. Storage for Quilt Guild
The Quilt Guild has asked for storage space at the church. There is not
any space available. Carolyn will let them know this information.
6. SPRC as Needed
Approved through email – Carolyn Gillespie, Stacy MacDonald, Mike Gonzales, Ron
Teague, Norma Mooney & Danny Dale
Contact the Leadership Team