Our Leadership Team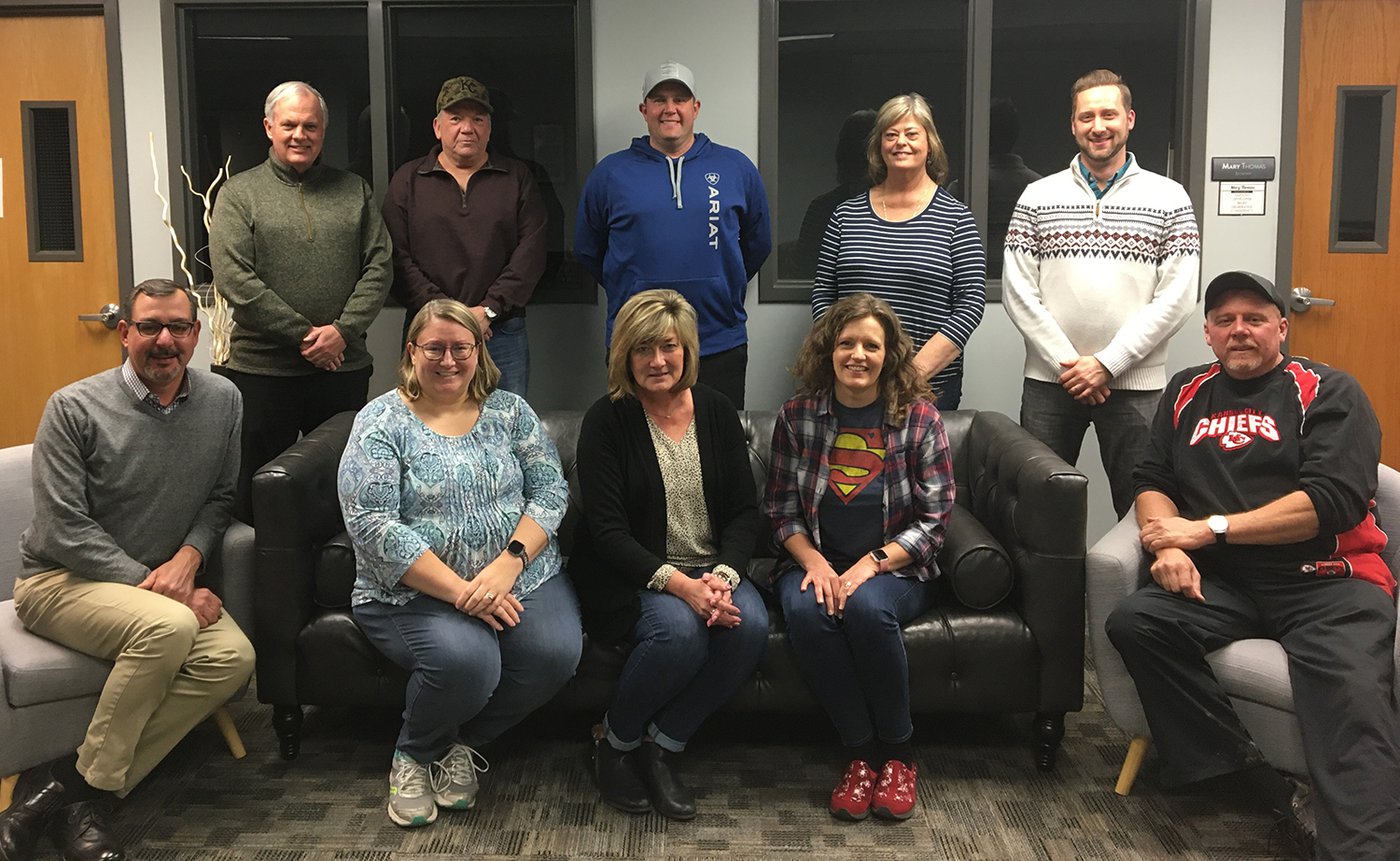 2019 Leadership Team
Carolyn Gillespie - Chairperson - leadership@kearneyfumc.org
Ron Teague
Mike Gonzales
Eric Nauman
Nic Christensen
Bill Nicely
Teresa Brent
Jim Smith
Season Kerns
Leigh Ann Eubank
Adam Mustoe - Pastor
Leadership Meeting Minutes
Leadership Team Meeting minutes.
Leadership Team Meeting November 17, 2020 through Zoom
Attendees: Carolyn Gillespie, Jim Smith, Nic Christensen, Leigh Ann Eubank, Ron Teague, Teresa Brent, Bill Nicely, Eric Nauman, Season Kerns, Adam Mustoe, Sherry Oxandale, Mary Thomas & Mike Rogers
Opening prayer
Sherry opened the meeting with prayer.
Moment to focus on Staff – Mike Rogers
Mike Rogers is the Westside Worship Leader
Questions, some fun and some job related, were given to Mike prior to the meeting so the Leadership Team could get to know him better.
Carolyn shared that Mike & Linda Gonzales have decided to attend a different church. This was shared since Mike was a member of the Leadership Team.
Leadership Development and Spiritual Formation – Ron Teague
Ron shared from the "Bible in One Year" by Nicky & Pippa Gumbel. Ron read verses from Hebrews 13 the Message translation in regards to being leaders.
COVID 19 Response Updates
The church is already doing what the Clay County Health Department's latest mandate requires in order to gather. We will keep doing what we are currently doing and monitor on a daily/weekly basis. We will also keep track of what the schools are doing in order to help us make decisions.
New Business and Updates
Bylaws – Bill, Carolyn and Adam meet with Mark Kelly. Mark has been talking with Nate Berneking from the conference office. Mark will be talking with the conference attorney in regards to our bylaws following the Book of Discipline.
Policy review assignments
Reviews of previously assigned policies
Driver – Season motioned to accept the Driver Policy. Teresa seconded. Motion passed unanimously.
Technology – Adam received some additional information from Mike Chaloupka and will have the policy ready to be voted on at the December Leadership Team meeting.
Budget Review, Finance report
Insights from October (if available) Financials
October Financials were not available.
Budget review
Ron motioned to accept the budget as presented. Jim seconded. Motion passed unanimously.
Trustee's, Building report
Ron shared that the lighting for the Children's wing is complete.
When all the lights are on in the Fellowship Center the switches can't handle the wattage. Ron is working with an electrician to see how to solve this issue.
The outside entryway lights are not working. Ron is working on getting this taken care of.
With the firepit being completed the question was asked about using the fire pit. Season will work on a policy similar to the Outdoor Usage Policy we currently have.
Easement update
No update because Carolyn is waiting on additional information
SPRC, reports as needed
Review job description assignments
Communications Director
Contemporary Worship Leader
Contemporary Worship Leader (2nd site)
Next Leadership Team Meeting will be on Tuesday, December 15 at 7:00pm.
Approved through email: Carolyn G, Teresa B, Season K, Ron T, Jim S, Eric N, Nic C, Bill N and Leigh Ann E
Contact the Leadership Team