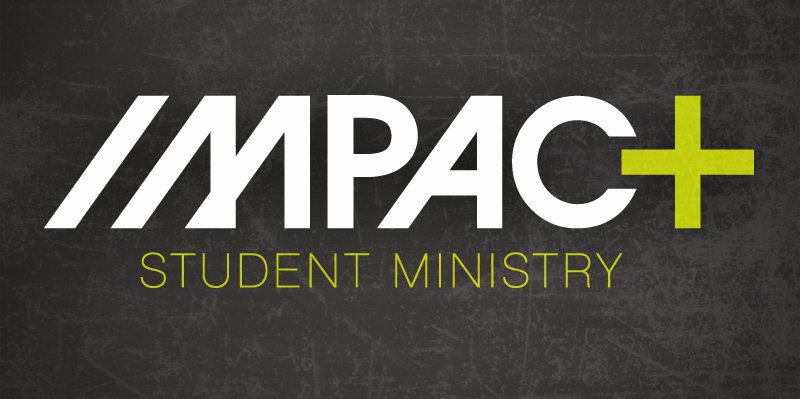 IMPACT - Student Ministry - 6th-12th grade
Who we are:
It's our hope and prayer our ministry would be a place students can encounter Jesus and where lives can be transformed. We seek to make an impact in the lives of students, in the life of families, and in our community through weekly programs, mission trips, summer camps, retreats, and so much more.
Our Strategy
We believe that the best way to make life long disciples is to combine the efforts between home and church. On average we will spend about 40 hours with your student a year, while parents/guardians will spend over 3,000 together. That is why we have chosen to use the Orange strategy. We want to partner with you, the parent/guardian, to make the biggest impact in the life of your student.
What we do:
IMPACT Sundays - This is the place to be for all students in grades 6-12. We meet most Sunday evenings throughout the school year and summer from 4:30pm to 6:00 pm. Each week included worship, games, and a large-group lesson followed by small group discussion with students split off into groups by grade level.
Confirmation - This is a class where students dive deeper into faith. At the end of this class students will take the baptism vows for themselves, make a public confession of faith, and becoming a full member of the church. This class is offered for those in grades 7-12, and we encourage families to talk to their student to make sure they are ready to take this next step in their faith.
Special Events - We have a variety of special events throughout the year. Whether it's tubing and worship at church camp; or making s'mores at our Fall Retreat; or climbing rock walls at our Great American Lock-in; or more local events like ice cream with your small group, we have something for everyone!
Event Registrations
Upcoming youth events and activities that require pre-registration can be found in the link below. This includes things like Royals Games, Confirmation, Mission Trips, Retreats, etc.
Join Our Email List!
We send out regular emails to help keep parents/guardians informed about what students are learning and talking about at IMPACT, upcoming events, IMPACT announcements, and more! Sign up by clicking the button below!
Permission & Health Forms
Yearly Permission and Health forms are required for all IMPACT participants. A copy of those forms can be downloaded by clicking the button below and may be submitted to Dustin Buell once they are complete.
Got questions?