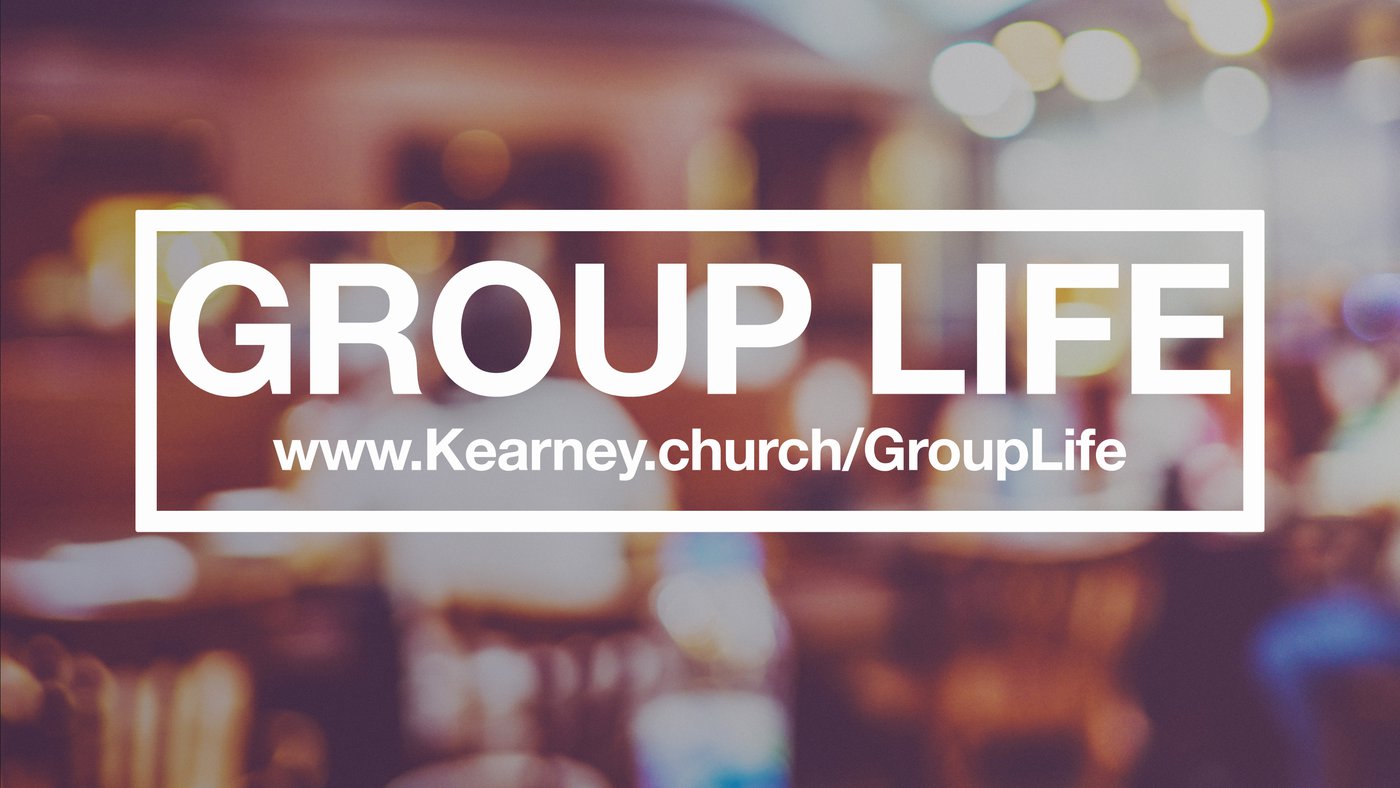 We are pleased to announce the start of small groups for the fall. Brochures are available in the lobby after August 21st. Signups are live!!! If you have any questions about a particular small group, then feel free to reach out to the facilitator of that group for answers.
Sticky Faith
Parents: If you were to look 15-20 years into the future and describe your student's relationship with Christ, what would you hope to see? How do your family's habits and practices today shape the faith your students will carry into and behind high school graduation? In this 6 week book study, we'll read through Sticky Faith together to help parents more intentionally plan for and live out their student's faith development.
Facilitator: Dustin Buell 816-804-6659
Wednesday nights (Sept 7th to Oct 12th) 6:30pm - 7:30pm at the church
Tuesday Morning Bible Study
We study a variety of topics and books of the Bible. If you are curious about what we're studying now, please call or email Mary Lou. Everyone is welcome. Please join us!
Facilitator: Mary Lou Jurado 816-628-6099
Tuesday, 9:00am - 11:00am at the church
The Chosen
Based on the live-action series depicting the events of the gospels that has become an international hit! Join in for a Bible study experience that brings the teachings of Jesus to life.
Facilitators Greg and Mandy Nakata: 816-863-7394
Sunday 5:30pm-8:00pm (starting Oct 2nd) at Church
Slightly Bad Girls of the Bible
A spiteful boss, a defiant employee, a manipulative mother, a desperate housewife, an envious sister…honey, we know these women. We've lived with them, worked with them, or caught a glimpse of them in our mirrors. Now let's take a look at their ancient counterparts in Scripture: Sarah mistreated her maidservant, Hagar despised her mistress, Rebekahmanipulated her son, Leah claimed her sister's husband, and Rachel envied her fertile sister. They were far from evil, but hardly perfect. Mostly good, yet slightly bad. In other words, these matriarchal mamas look a lot like us.
Facilitator: Shelly Handy 816-392-9908
Monday nights (Sept 12th to Oct 10th) 7:00pm at the church
Discover Your Strengths
Frederick Buechner famously said "The place God calls you is the place where your deep gladness and the world's deep hunger meet." So how do we find that place? Join Pastor and Certified Gallup Strengths Coach Adam Mustoe for "Discovering Your Strengths." In this four-week experience we'll aim to help you find the places where you are gifted and called. We'll combine Gallup's strengths based philosophy with New Testament theology to cover what strengths are, where they come from, and how to put your strengths into action. All over lunch at church AND via zoom!
Facilitator: Adam Mustoe 816-859-2990
Thursday, Sept 15th-Oct 5th 12:00pm-1:00pm
Servant Leadership
This is a four week experience designed to help you take your next step in leadership- not by ascending to new levels at authority but service in the pattern of Christ. Whether you're retired, in the work force, a manager, or a parent we all have gifts to contribute in service to the world.
Facilitator: Adam Mustoe 816-859-2990
Sunday Nights, Oct 9th, 16th, Nov 6th, 13th at 6:00pm at Adam's House
Alpha - Classroom 3 - Alpha is a series of sessions exploring the basics of the Christian faith. Each session looks at a different question that people can have about faith and is designed to create conversation. It's just an open, informal and honest space to explore and discuss life's big questions together. Sundays 9:30 and 10:45 (Sept 11-Nov 20).
Contact: Allen Saunders 816-977-9278
Seeking Good News - Classroom 4 - We study the Bible as it relates to our modern lives. We typically utilize short video sessions followed by conversation. We love discussion and really can agree to disagree when needed. We enjoy being together and welcome new people with open arms.
Contact: Rita Phillips 816-628-5484
New Beginnings - Classroom 1 - We study the Adult Bible Study of the United Methodist Church. The lessons are Bible based and Christ centered. Discussions are thought provoking and fun, leading to deeper insight in our spiritual lives.
Contact: Norma Mooney 816-635-3811
Addressing The Spectrum & More: Autism and Children with Special Needs
These training sessions will benefit parents, caregivers, family members, school staff, employers or any individual who wishes to gain knowledge of the autism spectrum and learn about additional topics and strategies that promote success for children with a variety of special needs (sessions 2,3 & 4). Most of these strategies can be generalized across settings and adapted per individual age and need.
Facilitator: Angie Gentry 816-519-0171
Alternating Wednesday nights (Sept 14th to Oct 26th) 6:30pm - 8:00pm at the church
A Glimpse Into Autism Spectrum Disorders - Wednesday, Sept. 14th
Visual Supports: What Are They and How To Utilize Them - Wednesday, Sept. 28th
Addressing Behavior as Communication - Wednesday, October 12th
Theory of Mind Deficits & Executive Functioning Skills - Wednesday, October 26th
Advent Study
Advent is the church tradition observing the four weeks leading up to Christmas. Join the Friendship Circle for a book study to prepare your heart for the coming of Christ.
Facilitator: Velda McMorris 816-853-6347
Nov 7th - Nov 28th, 6:00pm at the church
Grief Support
Grief can take many forms and look many ways. Grief is the human response to loss. In addition to the death of a loved one this could mean the loss of any number of things- a job, a relationship, and beyond. This group will offer support for the daily struggle grief deals.
Tuesday nights starting Sept 13th, at 7pm at the church.
Facilitator: Robert Davis 816-289-0839
Focus On Fitness
We take care of ourselves so we can care for others. The class is designed to place a gradually increased workload on the heart, lungs, muscles and bones to help improve their function; to place a gradually increased workload on the core muscles and upper and lower extremities; and may consist of low impact aerobics resistance, flexibility and Pilates/Yoga.
Facilitator: Joyce Bradley 816-830-0103
Mondays, Wednesdays & Fridays, 9:00–9:45 am, Fellowship Center
Alcoholics Anonymous
A fellowship of men and women who share their experience, strength and hope with others. The only requirement for membership is a desire to stop drinking.
Facilitator: Greg Cox, gkcox1104@yahoo.com or 816-510-3840
Tuesdays or Thursdays, 6:30 pm
Triumph Over Trauma
We are a group of people who have been affected by trauma in our lives. Often times we don't have a safe place to bring these hurts into the light to allow the love of Christ to heal. We come together to share and explore in a safe environment how there is hope and healing through the love of Christ.
Facilitator: Esther Rardon 816-768-2786
Mondays, Sept 12th - Nov 11th, 6:00pm at church
Friendship Circle - Friendship Circle is a women's group that meets for fellowship and devotion. Several outreach projects are completed annually such as volunteering at Meet The Need, putting together homeless packs, providing colors for Children's Mercy Hospital, etc. Contact: Shelly Handy 816-392-9908
• Second Tuesday, 7:00 pm • Please call for location.
A Group for Moms - Join a Mom's study group where we will discuss and support one another as we read "No Cure for Being Human" by Kate Bowler. We'll focus on how to balance Mom-hood and the goals we have for our own lives. Sundays at church 4:30pm - 6:00pm. Contact: Sarah Mustoe 660-202-9376 or Morgan Ryun 816-820-2183
Seekers - Ladies coming together to not only study but take trips around Clay County. Thursday starting Sept 8th, 11:00am at Church Contact: Colleen Rhodus 816-803-6178
Monday Night Football
Meet at Nicky's Pizza in Liberty. Football+Pizza+Friends. It really is that simple.
Monday Nights (Sept. 12 - Dec. 12) 7:00-10:00 pm
Nicky's Pizza 9771 N Cedar Ave, Kansas City MO 64157
Facilitator: Pastor Adam Mustoe 816-859-2990
Cost: Only cost is whatever you order at Nicky's
Men's Group
This is a group meeting weekly to study together but also be building ourselves up not only to be better men but to grow as disciples of Jesus Christ.
Facilitator: Chuck Dickson 832-498-3335
Tuesday Evenings 7:00pm at Chuck's House