Hello to our wonderful families and friends!
Whether we see you on Sunday mornings or virtually, we want to support you with prayers, checking in, and resources!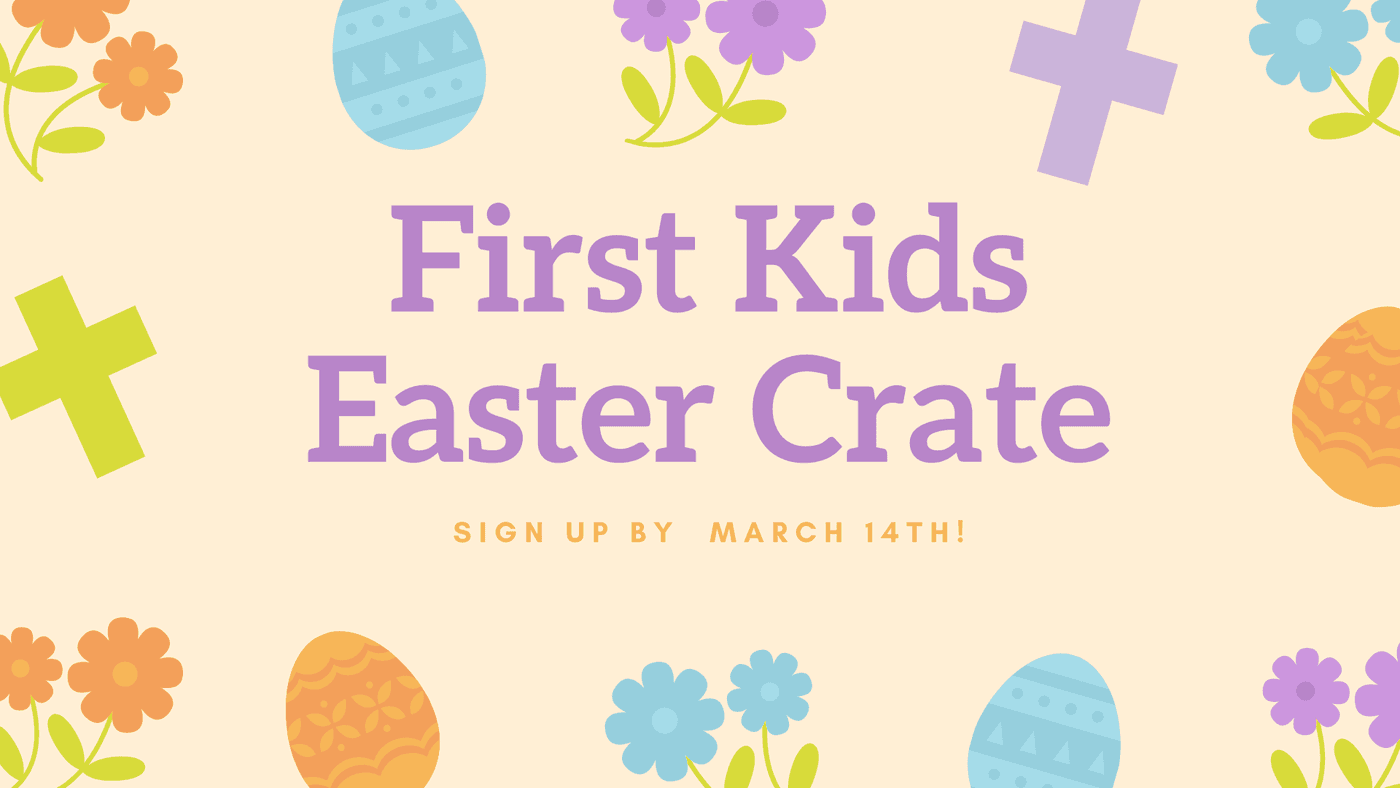 Easter Crate Registration Now Open!
Easter will be here soon, and First Kids wants to help you enjoy this special time together! This year we are offering a Easter Crate for Holy Week. Our Easter Crate will include a variety of activities and a devotional for the whole family to enjoy while growing in faith together. Register February 28th through March 14th.

Please fill out this form to register your child for First Kids Sunday morning small groups.
So many different ways to volunteer
Did you know that on average we have 80 or more children attending Sunday small groups (Sunday School) and who also participate in various events throughout the year? You can get involved by donating, organizing supplies, designing and decorating spaces - indoors and outdoors, behind-the-scenes work, planning, recruiting, co-leading, and leading. No matter what your skill set and interests, we have a spot for you! Just clink on the button below!
Got questions? Contact our Children's Ministry Director